There are now allegations that the Russian government has been supporting, and assisting President-Elect Donald Trump for years before the election, and has gained some personal information about him.
Buzzfeed released a document and published it with the intent to let Americans "make up their own minds about the president-elect"
A former British Intelligence operative provided the FBI with several memos in August of 2016, which outlined how Russia has tried to control Trump for at least five years by using this personal information against him.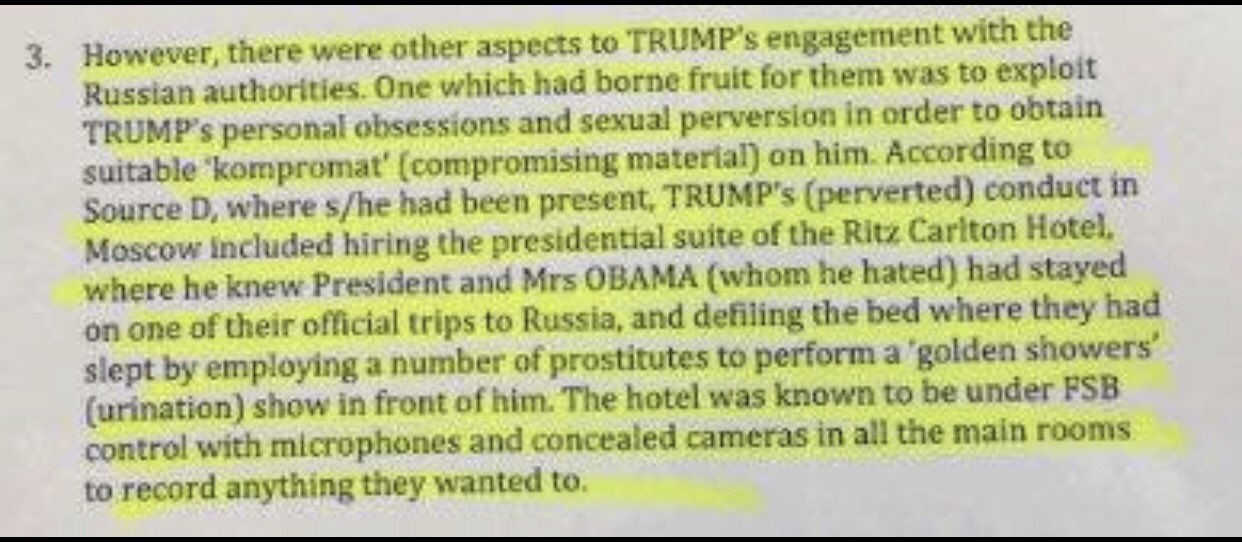 Read what several celebrities including Kathy Griffen, Patton Aswalt, and Tyler Oakley, along with other Twitter users, are saying about the claims.
And that's why I have rubber sheets. #goldenshowers https://t.co/cg0jzBnCJ7

— Kathy Griffin (@kathygriffin) January 10, 2017
#GoldenShowers only has #DownwardDog, #GeorgeLucas and #DylanRoof between it and the Trending Crown! It's gonna be close!

— Patton Oswalt (@pattonoswalt) January 10, 2017
trump being into golden showers is a bit on the nose for me ????????????????

— Tyler Oakley (@tyleroakley) January 10, 2017
Count down to @realDonaldTrump cancelling tomorrow's press conference. Or tweeting something stupid to distract us. Or both. https://t.co/b0sGLlvgCV

— Alyssa Milano (@Alyssa_Milano) January 10, 2017